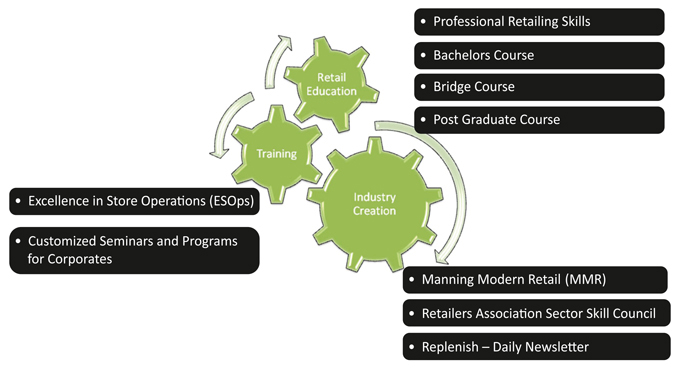 RAI believes in talent creation for the retail sector in India. We have formed various platforms for retail training and education. RAI encourages, develops, facilitates and supports retailers to become modern and adopt best practices that will delight customers. The objective of Retail learning is to provide RAI member organizations an effective and affordable way to train their people to improve customer service and increase sales.
RAI's retail learning framework comprises:
Retail Education: Courses at the Bachelors and Masters level, as well as Bridge Course – short term skill creation / upgradation structures.
Retail Training: Customized offerings for companies – detailed in our seminars calendar.
Industry Creation Activities: RAI organizes an annual HR focused event – Manning Modern Retail (MMR) which attracts between 450 - 500 retail companies in India. Additionally, RAI is a stakeholder in RASCI (Retailers' Association Sector Skill Council) which is the apex body in India for creating occupational standards and capacity for bridging the skill gap in Indian retail.