Welcome to Retailers Association of India GST Help Desk for Members
PANEL OF GST EXPERTS
Atul Puri
FCA
Jyoti Kawa
FCA
Shailesh Sheth
Advocate
Sunil Gabhawalla
FCA
Dushyant K. Bhatt
F.C.A., D.I.S.A.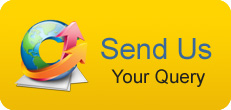 Click here to GST - A knock at the door... Loud and clear...!
Click here to GST - The flurry of notificans begins...!
Click here to GST - Confusions, Compulsions, Celebrations & Clarifications begin...!
Click here to GST in the age of Twitter!

Disclaimer:
The views and opinions expressed in this helpdesk portal are those of the experts and do not necessarily reflect the official view or position of Retailers Association of India (RAI) and the retail industry. RAI provides no warranty and makes no representations of any kind whatsoever regarding the accuracy or completeness of the content and the results to be obtained by any member.