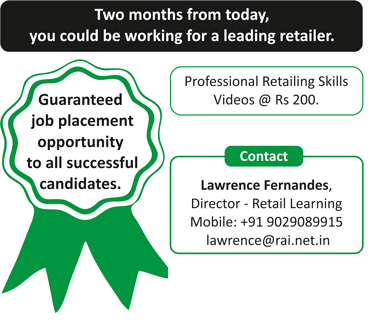 Retailers Association of India (RAI), conducts the Professional Retailing Skills (PRS™) Course. This course offers entrants into retail a chance to learn the basics of retailing, from experienced professionals - and provides the opportunity for a placement with leading retailers.
We have had a consistent track record of 100% student placement. 
Successful candidates are guaranteed a job placement opportunity with leading retailers in the country.
Course structure:  - 100 Hrs of application based classroom training (5 days a week).
- Two-week internship.
- Course conducted by RAI's PRS Training Centers all across India.