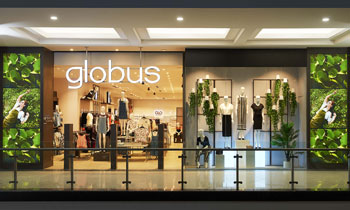 Globus, the leading fashion retail chain recently launched its new store in Seawoods Grand Central Mall, Navi Mumbai, taking the number of its outlets to 38 with presence in 20 cities.

With this store Globus has departed from its existing look and feel to offer an immersive, visually enjoyable space, and an all-round shopping experience. The visual and functional intent is based on the insight that modern Indian shoppers don't want to decide between Eastern and Western influences. When asked on the need of change in the store design concept, design team of Globus explained, "It is Globus's intent to adopt a dynamic look for Globus that will capture the imagination of the younger market whilst retaining the core Globus customer."

"The store is dedicated to the customer who appreciates international taste but loves his/her Indian roots" concluded Vinay Nadkarni, CEO, Globus Stores.