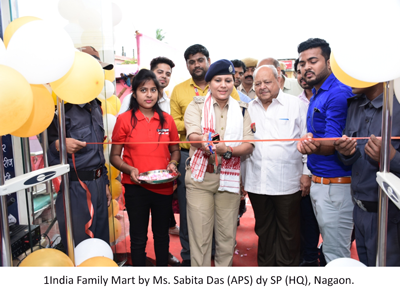 Delhi-based Nysaa Retail Pvt. Ltd, which operates a chain of 'Value Retail' stores under the brand name '1-India Family Mart' across Tier 2 & 3 cities in Eastern and Northern India will invest Rs 200 crore to open 100 stores in the next two financial years.
"Value retail has long been associated with consumers having to compromise in terms of the shopping experience, ambiance and customer service. 1-India Family Mart wants to change this perception. The plan is to expand and accumulate about 12 lakh sq. ft. of retail space by 2020 from the present 4.25 lakh sq. ft. Following the opening of the new stores, we expect to record net revenue of about Rs 750 crore in 2019, which will further increase to Rs 900 - 1,000 crore by 2020," said Jay Prakash Shukla, founder & Chief Executive Office of 1-India Family Mart.
About 50 per cent of the total investment required would be raked in through internal accruals and the remaining through debt. Nysaa Retail Pvt. Ltd has recorded more than 60% growth over the previous fiscal, with net sales rising to Rs 235 crore as against Rs 147.5 the previous fiscal year. Earlier this year, Nysaa raised Rs. 42.5 crore from private equity firm Carpediem Advisors Pvt. Ltd in the company's first and only external funding round since it was founded in 2012.
Currently the company has stores across Uttar Pradesh, Bihar, Jharkhand, Chhattisgarh and the North East and will touch a top line of Rs. 750 Cr in net revenue by 2019. More stores have translated into significantly higher revenue, which has grown at a steady clip and 1-India Family Mart has been profitable for three years running.
In line with its aggressive expansion plans, Nysaa recently launched a new store in Kasiya, Uttar Pradesh as also its first store in Nagaon, Assam, taking its store count to 59.
"There is an increasing demand for affordable fresh fashion in an organised retail format amongst the aspirational class in India, which has motivated us to extend & strengthen our brand presence in Eastern India & Uttar Pradesh," said Ravinder Singh, Co-founder & COO, 1-India Family Mart.