AstorMueller, global maker of Bugatti shoes, appoints Iconic Fashion Retailing as exclusive India retail partner. Bugatti is one of the leading premium shoe brands in Europe, with over 4.5 million pairs sold annually, all designed and crafted by AstorMueller. Iconic Fashion Retailing is a prominent multi-brand premium fashion retail chain present in 17 cities.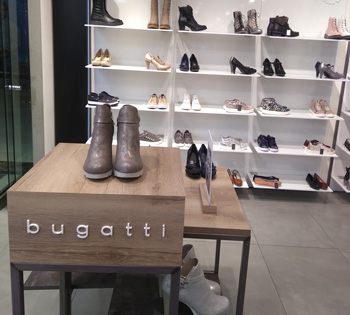 Iconic will now offer to its customers with the range of Bugatti shoes. Apart from owned stores, Iconic will distribute and retail Bugatti through various other premium retail destinations, including those exclusively for footwear. After the rollout of the first group of shop-in-shops, the brand will then open exclusive Bugatti brand stores in key markets, supported by Iconic's distribution. Iconic also has plans to present the collection on key e-commerce platforms, via the marketplace model.
Designed by Spanish, German & Italian designers, Bugatti offers a wide range of styles designed for both men and women. Prices range from INR 4,000 to INR 10,000.
"We appreciate Iconic Fashion growth vision for the brand in the Indian market. In 35 countries across Europe and the world, Bugatti is one of the most successful shoe brands of the last decade. Our shoes are recognised for their excellent fit, craftsmanship and attention to detail. The Indian market has been patiently waiting for us to launch in physical retail, and with our trendsetting collections featuring the latest styles from the streets of Europe, we hope to give the Indian consumer the very best," said Tim Mueller, Chairman of the AstorMueller Group, which crafts Bugatti shoes.
"We are happy to partner with AstorMueller to present one of Europe's most successful shoe brands to India. Bugatti is a perfect fit to our premium fashion brands and we have big plans for it. We look to take the brand across all main and emerging markets, through various retail partners across India. The first step, though, was to introduce Bugatti into our own Iconic stores, and that's what we are doing very swiftly this quarter," said Pawan Khandelwal, Managing Director of Iconic Fashion.
The first shop-in-shop, which offers both Bugatti MAN and Bugatti WOMAN collections, is at the Iconic store in the prominent Ambience Mall, Gurugram, which caters to people across age groups from Gurugram and parts of Delhi as well. Other cities will follow in the course of coming weeks, first in Iconic stores and then in other key fashion and footwear retail stores.